Watch
UPON A BURNING BODY The 3rd video I've done for these guys, been great friends ever since they got signed to Sumerian. This video was shot anamorphic for a change. Shot in LA. Storyline by Ash Alvidsen,  Scott Hansen and Danny Leal
Watch
CARNIFEX Director: Scott Hansen DP: Rick Craft Colorist: Daniel Karp One of my favorite all time bands. I did their 2nd video a couple years ago. THen they did some bad ones with some other director. But came back for another epic one. They're very amazing live and their energy shows in this crazy storyline. Shot in LA. Concept by Scott and Scott.
Watch
MODERN DAY ESCAPE "Under The Gun" Concept by Scott Hansen, featuring two amazing actors, Agnes Olech and Gary Cairns. The story follows a girl who just robbed a bank and has already gotten away from the cops while driving with no where to go she pulls up to an old factory and is hell bent on tormenting the first person she comes into contact with. With nothing to loose she decides to...
Watch
IMPENDING DOOM "Murderer" Director: Scott Hansen DP: Justyn Moro B Cam: Felipe Schmidt Grip: Matt Susterich
Watch
UPON A BURNING BODY "Intermission" One of UABB's best sing a long songs, with a ton of destruction. During the filming of this video we destroyed an entire house and its foundation. Everything was shot on a 5D in Texas, no lights, just bounces. Albert was B cam and did a great job.  Danny brought out his biker gang friends who were really awesome to hang with while shooting the...
Watch
VAMPIRES EVERYWHERE Featuring Trishelle from the Real World. Shot on the eastern shore of Virginia. The video paved the way and got the band signed to Century Media Records. 
Watch
ANIMALS AS LEADERS "CAFO" Director: Scott Hansen Concept: Scott Hansen, Jay Wynne & Tosin  One of the most epic videos of 2010 by KERRANG Magazine. In the top 10 metal videos of the year in over 6 different publications. Also was featured on the front of Vimeo as well. The concept was by Scott Hansen and Visual Fx by Jay Wynne. On their first collaboration they created a masterpiece. The DP...
Watch
WE WERE GENTLEMEN Director: Scott Hansen One of my favorite storyline videos to date. Gruesome!
Watch
UNEARTH Director: Scott Hansen Metal Blade Records New UNEARTH music video
Watch
A KISS FOR JERSEY "Oh Infamous City" old school video we shot in Norfolk, VA. Just wanted to get it up here.
Watch
KOTTON MOUTH KINGS "Cruizin" New music video for KMK. Shot in Newport Beach, CA on a 5D.
Watch
VOLUMES New music video we just did for Volumes, shot in LA.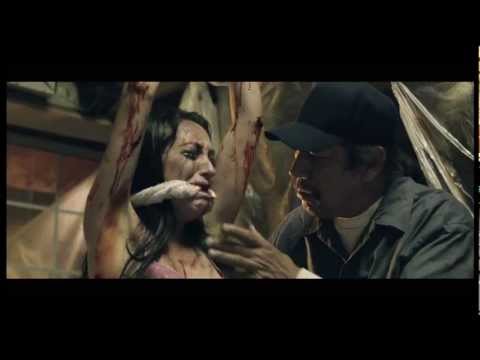 Watch
ICE NINE KILLS "The People Under the Stairs" Directed by Scott Hansen Produced by Mike Krilivsky Shot & Edited by Scott Hansen Starring Joel King Andrew Watson Ricky Alonzo Sophia Shroeder
Watch
New Music Video directed by Scott Hansen. Shot in Virginia Beach, VA. www.shpro.tv
Bahamas pop video!
Shooting in Nassau for the next 3 days. Yachts and helicopters here I come. Shooting with t. Free. Jay gates and jay Wynne. Fat Joe video in Miami next week. Times are Getting crazy. !
Watch
New music video for PRINCE MALIK featuring LUMIDEE. The video was shot on RED with Red lenses in Hoboken, NJ. Special thanks to River Clark for helping out and the crew at SHPRO. The visual effects were conducted by Jay Wynne.  Scott and Jay have collaborated on 5 music videos now. 
Watch
New Music Video for I SEE STARS on Sumerian Records. Scott was contacted by the label and had a huge task at hand. The band previously hated their first two music videos and wanted a whole new look. Listening to the track I came up with an awesome idea and sent the band the idea. Did a lot of scouting around Richmond, VA for city shots and even New York. NY was too crazy visual for the idea so I...
Watch
FOR TODAY "Devastator" I love war music videos, this was shot in Virginia on the Eastern Shore. The band is Christian and they wanted to get a great message across for the video.  I can't tell the message, that's the video's job and the lyrics. The war theme was pureposely indistinguishable because we didn't want anyone to associate it with the IRAQ war or...
Watch
New Music Video Demo Reel! Worked with tons of bands, and artists all over the US. Consider me a "Hybrid" director. I can work in any genre and make anything come alive. Most directors can only do "Rap" or only "metal" or "country" but I love new challenges and I like to be very adaptive in my style. Most people make music videos, I make MUSIC...
Watch
ADTR Directed by Scott Hansen Edited by Scott Hansen and Hunter Chapman Color Correction by Hunter Chapman DP Sing Howe Yam For this video we traveled to ADTR's hometown of Ocala Florida and shot the entire video performance piece at the Ocala Skate Park. We shot the storyline at various locations throughout the city. The video was shot on a RED camera.
Watch
HONOR BY AUGUST "found" Directed by Scott Hansen Edited by Scott Hansen and Hunter Chapman -conept and color correction by Scott Hansen DP- Sing Howe Yam Producer - Brad Davis This video was shot in Newport News, VA on a set.  Thanks to keith for building our amazing set. Concept by Scott Hansen.
Watch
Catherine "Fallacy" official music video A message about the pressures of young girls and the how our society holds "BEAUTY" and the path to be just like all of those models in the magazines. Cool story even if you can't understand what the band is saying :)Shot in virginia Beach using an HVX200 and M2 redrock with prime lense set up. This video portrays a girl who...
Watch
VAMPIRES EVERYWHERE "immortal love"
Watch
A HERO A FAKE A drug addiction music video, obviously. Watch it. It stars Jessica Hutson who was cool enough to go on an inflatable bed int the middle of winter on a big ass lake and let me drown her. The crazy thing was that it was so freaking cold I couldn't even feel my feet when I was trying to film her. The other hilarious thing is that we stole like 50 pallets from a farm fresh and...
Watch
WE CAME AS ROMANS "To Plant A Seed" This song follows the lyrics to a "T". The video was shot in Chesapeake, VA right off of battlefield BLVD in the Chesapeake Arboretum. Craziest unknown location ever. The video was slated to be shot in the lush green vine tunnels of the arboretum but 2 days before the shoot a massive snow storm hit Virginia Beach snowing out the whole...
Watch
Silent Civilian Shot in Norfolk, VA. We got the hummer and helicopter shots in North Carolina. It's a mini movie basically. It's actually quite interesting because this is the music video idea I wrote for a little band called Bury Your Dead. Silent Civilian wanted the idea so I gave it to them first. Dp was Charlie Anderson. 
Watch
BOYZ comedy short film Directed by Scott Hansen and Jay Gates We did this for the 48 hour film festival. Hilarious
Watch
Devil Wears Prada "Danger Wildman" Live from Cornerstone  This festival was pretty awesome. The crowd was suprisingly not into the band that much, but oh well, that's not our fault lol. We still shot it to be epic. 
Watch
Some flare tests I did with DP Vincent Pascoe. We shot 3 music videos in LA, one for Moonshine Bandits and then two music videos for Potluck. We shot one additional pick up scene featuring legendary country singer COLT FORD. He was amazing to work with. Exciting times. Here's some rough footage edited together from all 3 shoots.
Watch
New Music Video for Betrayal. Shot in the infamous Linda Vista hospital in Los Angeles. We shot the storyline back in Virginia starring Tony Wade and Justin Lacasse.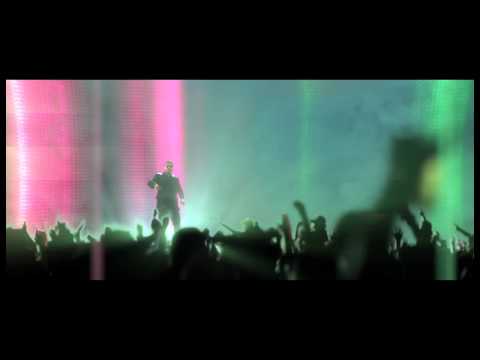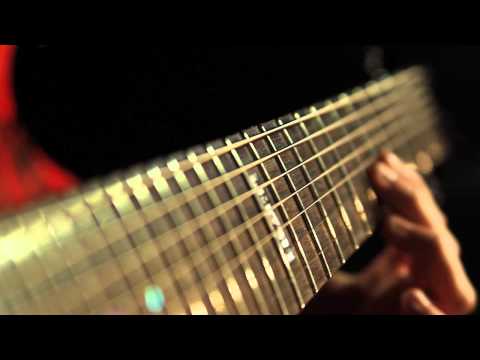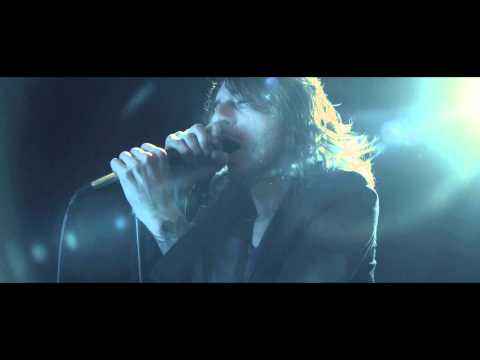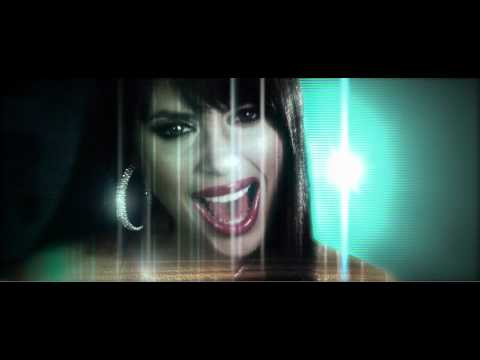 First post ever!!
tublr 
Watch
New Music Video release for ELISA MERI. www.purevolume.com/elisameri. The video was shot in Norfolk with Eric Hurt as DP. The concept was by Scott Hansen. Video was shot in one day, Visual FX by Jay Wynne. It's a follow up to Elisa Meri's first music video "Sexual Symphony". Her next song is a duet with Popstar Josh London. Look for big things coming up soon from Elisa...
Watch
This was the most insane music video I have ever been apart of. The Venetia Fair are insane but super awesome. I had so much fun doing this video, we blew some shit up, I caught part of my studio on fire and injured 1 crew member and 3 band members in this music video. By far, it was an experience to say the least. Can't wait for you guys to see it. Behind the scenes by Chris Roll. 
Watch
THE HUMAN ABSTRACT "Patterns" Directed by Scott Hansen DP: Rick Craft Tech: Daniel Karp Check out my new video for Human Abstract, "Patterns" a very unique approach to a performance video, a very technical and a graceful approach to shooting a video. It was shot in the same room where they shot Spiderman 2, Dr. Octopus fights spiderman. you'll recognize the room.
Watch
Watch
Directed by Scott Hansen Starring: Sophia Shroeder Performance Shots DP: Rick Craft/Scott Hansen This is a pretty crazy storyline, concept by me. Check out the video.
Watch
The making of the Ghost Inside, one of my favorite bands off Mediaskare. Had an amazing time scouting this location with Wayne and Chris. It was freaky as hell. It's always fun to scare Chris Roll though. The video was shot on the Eastern Shore. 
Watch
ILL NINO "Against the Wall" Director Scott Hansen, Concept by me as well. Super fun shoot with the legendary band ILL NINO. We shot at Fox Brothers Paintball Park in the woods with Giant mosquitoes. They had wingspans. I used a cool slider rig to get the 5D B Roll shots in the water. We did the storyline at the old Sea Shore State Park.